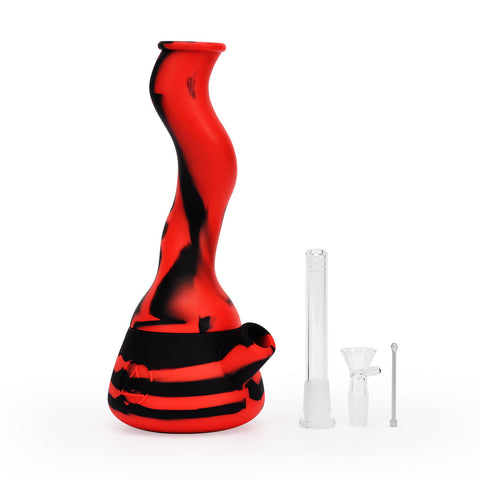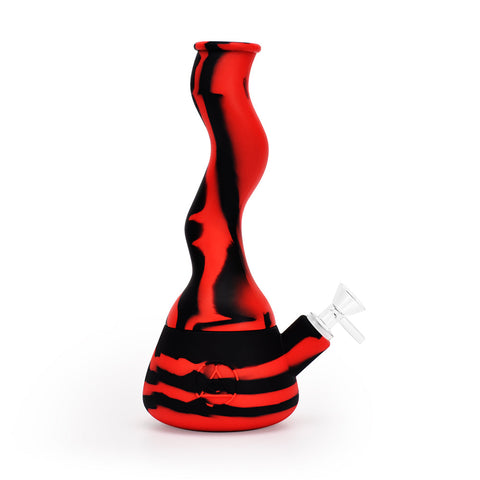 Ritual - 10'' Wavy Silicone Beaker - Black & Red
Ritual - Stay Elevated!

Ritual's 10" Wavy Beaker delivers the coolest smoke! This beaker performs just like it's glass counterparts, however it has some additional features that make it supremely special. The durable silicone is virtually indestructible, so much so that we guarantee the silicone parts of each of our Ritual Silicone pipes. The unique wavy shape allows for more air path for the smoke to travel through, this equates to smoother, cooler, more flavorful rips!!! At Ritual, we stay elevated! 
Features
Platinum Cured Silicone

Designed in USA - Made in China

Real Borosilicate Bowl & Downstem

10" Tall

Easy to Clean

Travel Friendly & Durable AF

Limited Lifetime Warranty (On Silicone)
 Specs

10" Tall

Slitted Downstem Diffusion

Comes with Borosilicate Bowl 14mm