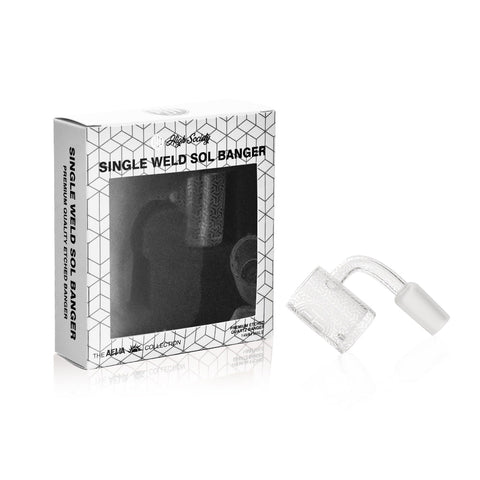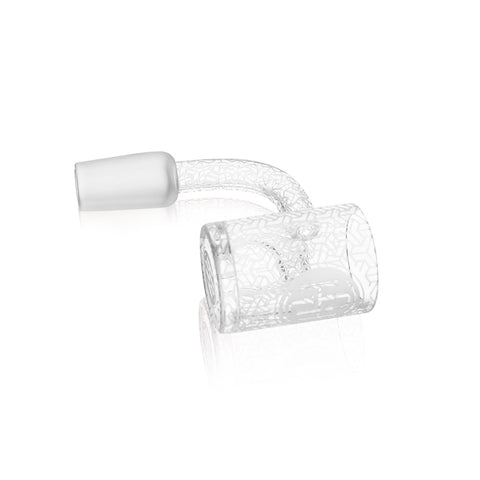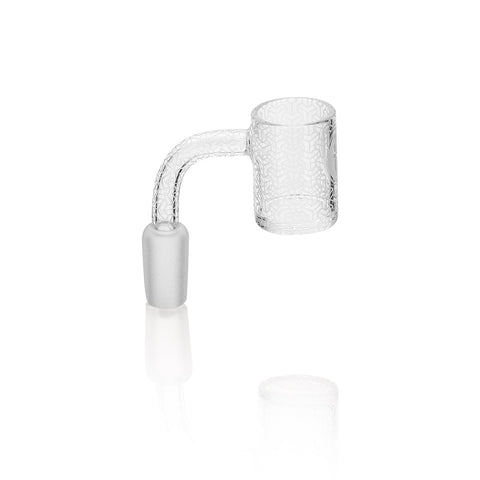 High Society - Sol Single Weld Etched Quartz Banger
Get the Nail Lit and Inhale It with 

Quartz Banger

!
Sol Single Weld Etched Quartz Banger is stunning piece of functional art. These crisp, hand made bangers are made to exacting specifications and deliver pristine flavor and vapor production. When paired with a Cosmo bubble cap, this banger will produce thick, milky clouds of vapor that are full of flavor.
High Society Quartz Banger is the Premium Class Product
High Society Smoke Supply doesn't fuck around with cheap bullshit. When you buy a banger, it should be something you're proud and confident to use. Bangers are essentially an atomizer for your concentrates, you want to make sure you're using a high quality one. High Society was created by a cannabis industry veteran with 15 years of experience. Our High Society Quartz Banger is the truth, guaranteed. 
High Grade Quartz
Single Weld!!!
Fully Etched with HS Logo
Heat Tempered - Built to Last!
Pristine Flavor 
Easy to Clean Classic Design
14mm Male Joint
Join our family not only by buying smoking products but also by stocking up on our High Society clothing and High Society bags!