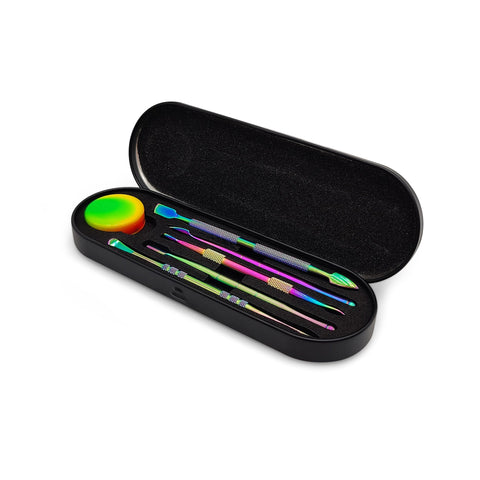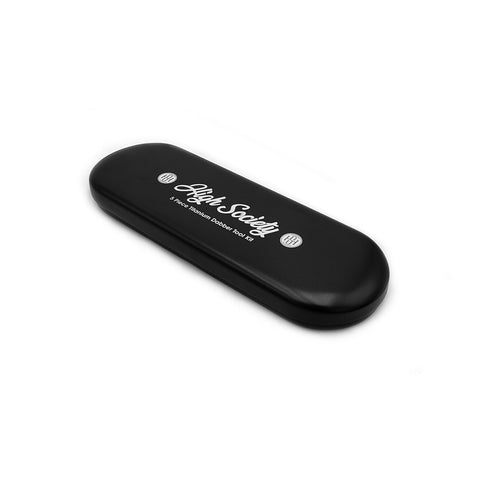 High Society | Dabber's 5 Piece Tool Kit w/ Silicone Oil Jar
Dab It Up!
There are so many different types of textures when it comes to concentrate and it can be frustrating to find the right tool to use. Our dabbers were curated by a veteran hash head that knows what's up. With this kit you'll get 5 iridescent titanium tools with 10 different types of heads/scoops. So whether it's shatter that's harder than glass, or delicate crumble, rosin, whatever, we have the tool for you.

We also included a silicone dab jar so you can take your tools and a jar on the road with you. Got to dab up the homies sometimes, am I right? 
Features:
Features 5 Titanium Tools

10 Unique Heads/Scoops for Any Type of Oil Consistency

Silicone Stash Jar Included

Great for Gifting!